Lifecycle assessment (LCA) in the building industry evaluates the environmental impacts of a building throughout its entire lifecycle. There are multiple incentives for property owners to apply LCA, such as financial, environmental, and even societal benefits. In this article, you will learn more about why HVAC-suppliers should start to do LCAs on their products.
Out of many major developments in the building industry that are enabling property owners, architects, and other key stakeholders to quantify the environmental impacts of their building projects, there are two that stand out. One is the steadily growing focus on sustainability within the real estate sector and the other is the rapid expansion of digitalization of building processes, methods, and information.
LCA is in demand by ambitious property owners
Ambitious and responsible property owners, tenants and other players in the building industry are keen to benefit from the digitalization and sustainability trend in order to deliver projects with quantifiable and comparably low environmental impacts. Their motivations are broad - sometimes it is to be rewarded within green building certifications (e.g., LEED, BREEAM, DGNB) and sometimes it is to acquire financial means by investors. Regardless of one´s motivation, a reliable, standardized, and documented calculation of environmental impacts is needed. Lifecycle assessment can deliver exactly that and more.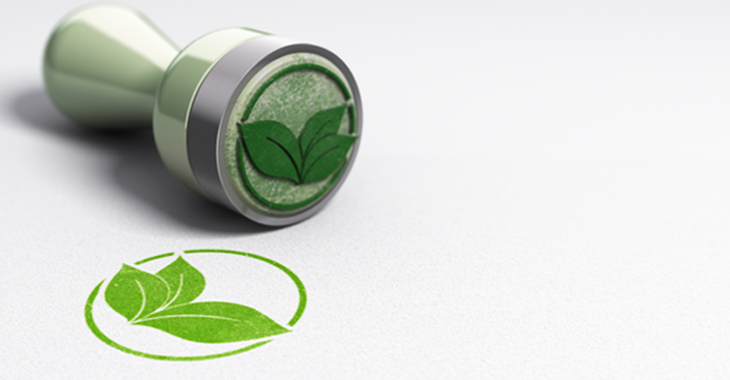 HVAC suppliers that can get a competitive edge
A supplier of HVAC systems can show commitment to measure and transparently declare environmental impact by applying LCA to its solutions. At the same, the supplier signals to customers that their product development looks at the whole system to avoid suboptimization and that its engineers have an appropriate toolkit to evaluate whether changes in product design or processes are leading to lower environmental impacts or not. Furthermore, the LCA results may empower you as a supplier to demonstrate strategic leadership and help you to avoid business risks. In addition, you will get the possibility to communicate and manifest your competitive edge through objective, credible and third-party verified data when doing it right.
Lifecycle assessment in a nutshell
Simply put, a lifecycle assessment in the building industry evaluates the environmental impacts throughout the entire lifecycle of a building, including upstream and downstream processes associated with construction, operation, and demolition. It is an aggregation of positive and negative environmental impacts of the associated building products, materials and services involved in the lifecycle of a building. As HVAC solutions are often responsible for a significant share of a buildings carbon footprint over its lifecycle, it might be time to have a closer look.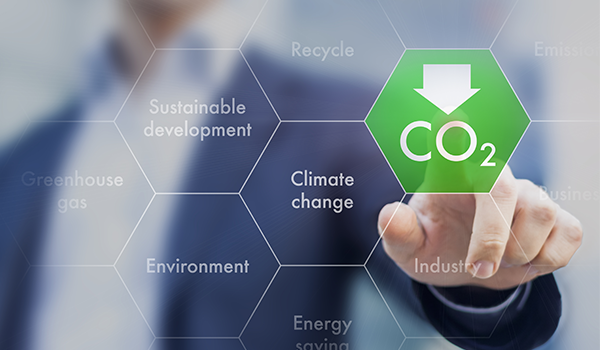 LCA and Environmental Product Declaration (EPD) will reduce uncertainty
LCA is a well-known and mature method and tool within science and it is making its way into the toolbox of the building and construction industry. The ISO standards – ISO 14040 and ISO 14044 – provide a broad scale of applicability, comparability, and acceptance within many industries. Among multiple influencing factors in an LCA, its representativity, quality and reliability strongly depend on the quality and availability of the applied datasets for building products and services. A dataset is ideally based on a so-called Environmental Product Declaration (EPD) according to ISO 14025 and EN 15804. LCA and EPD practitioners experience a decreasing uncertainty by replacing generic data with manufacturer specific EPD data in their building projects. Who wouldn´t want to decrease uncertainty for their customers?
LCA and EPD intensify the competition in the HVAC industry
Building material manufacturers are increasingly improving their ability to provide details on the environmental performance of their product in the shape of an EPD. Unfortunately though, within the HVAC industry there are not many companies who have engaged in this field yet. This might be due to the fact that countries are getting closer to implementing respective legislation about the environmental performance of buildings.

Sweden is pursuing a so-called climate declaration for new buildings starting from 2022. This climate declaration shall present the environmental impacts of a building. But according to the latest draft of the legislation (Dec 2020), only building materials in the construction phase are initially considered and HVAC installations are excluded due to lack of datasets. However, recommendations to this legislation indicate towards including them from 2027 - at the latest. There are multiple companies and organizations who favour an earlier inclusion.
Only a matter of time?
Until now, the most important factors of HVAC solutions have been the technical functionalities and the price. There is a good reason to believe that soon the environmental performance of HVAC products based on LCA results will become more relevant and visible.
If you, as a supplier of HVAC systems, have the ambition to truly understand the environmental challenges of your customers and want to make it easier for them to meet their environmental targets, then implementing lifecycle assessment is a good start.