Are your hotel guests complaining about the room comfort in room 107? In our last blog post we talked about cooling and heating and what you should think about when choosing the right chiller. This week we dive into the importance of hotel room comfort and five factors to consider in achieving the ideal indoor climate.
According to research, any guest's overall impression of a hotel is made up of numerous factors.* The key factors obviously concern the hotel room and staff-guest interaction generally.
At a hotel where the rooms are the primary service proposition, increasing focus is now given to offering guests superior service in order to achieve guest satisfaction. Because happy hotel guests will be repeat customers, which is one of the key aims for any hotelier. With indoor climate and air quality receiving increasing focus generally, the hospitality industry is also affected. A hotel stay needs to be a positive experience. Staying in a quiet, well-ventilated and draught-free room with the right temperature is directly healthy, not to mention the pleasure of awaking refreshed and rested.
But how to achieve a sound indoor climate that caters for both health and comfort while at the same time meeting in-house criteria for energy efficiency and serviceability?
Below, we provide a checklist of 5 factors to address in achieving that healthy and comfortable indoor climate.
1. Noise complaints?
Audibility issues? The acoustics between rooms at a hotel are a critical factor. No-one appreciates hearing guests in the next-door rooms snoring or using the toilet. These issues are best guarded against by doing cross-talk calculations and ensuring that walls and doors are sufficiently thick and insulated.
Who hasn't been woken in the middle of the night by a fan coil rattling as it starts up, and producing noise in the interior as the cooling/heating is diffused? Be sure to install products in the room that do not make intermittent noise or steady sound. Use noise-abating products such as sound attenuators, pressure-independent valves in waterborne components and sound absorbents in order to achieve as ideal a sound level as possible.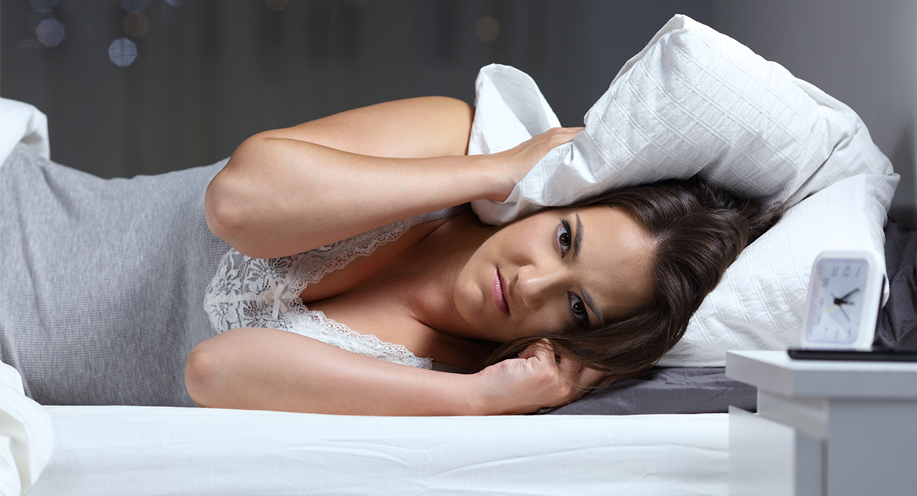 2. Too hot or too cold?
These days, as a hotel guest, I expect to be able to adjust my indoor climate to my own personal preferences for well-being and comfort. Some like a cool room to sleep in, while others prefer it to be a bit warmer. Which means you need to consider installing room products and systems with a user interface that is easy and intuitive to operate, and allows for individualised preference settings. This makes both guests and staff happier, and, not least, more productive.
The temperature adjustment may be fast or slow, but the main thing is that it can be done at room level instead of building-wide for all hotel rooms - since we're all different. By installing systems with various automated control features for differing occupancy levels, you will also be able to keep the hotel's operating costs down by ventilating, cooling and heating on demand.
3. Stale air? Mould odour?
For hotels, the décor and interior design are typically focal. Everything the guest can see and touch, such as luxuriously appointed rooms, designed open spaces, attractive poolside areas, etc. receive the utmost attention from hotel owners. But at times, they tend to forget what goes unseen. But anything behind-the-scenes may also need to be checked over, since this also affects guests' creature comforts. Just as the hotel offers fresh towels and bed linen, it should also ensure that air exchange is at a fair rate.
We need to focus on catering for ventilation requirements at the individual level and space, and not least on airing out dust and odour, and preventing mould proliferation. This is best achieved by supplying the hotel with the right volume of filtered, dehumidified outdoor air. In addition, we need to stay on top of the levels of CO2 and VOCs by means of various control components that can be fitted at room level. The room occupancy rate of a typical hotel varies according to season, as does the number of guests per room. From an energy-performance perspective, it is also crucial to scale systems correctly and deploy demand control so as to avoid over- or undercapacity.
A focus on guests' health and room comfort is known to enhance perceived comfort and loyalty, and result in better ratings on social media. Studies also tell us that staff health and comfort are key factors, in that satisfactory indoor comfort boosts staff productivity appreciably and contributes to a good reception and hotel experience for guests.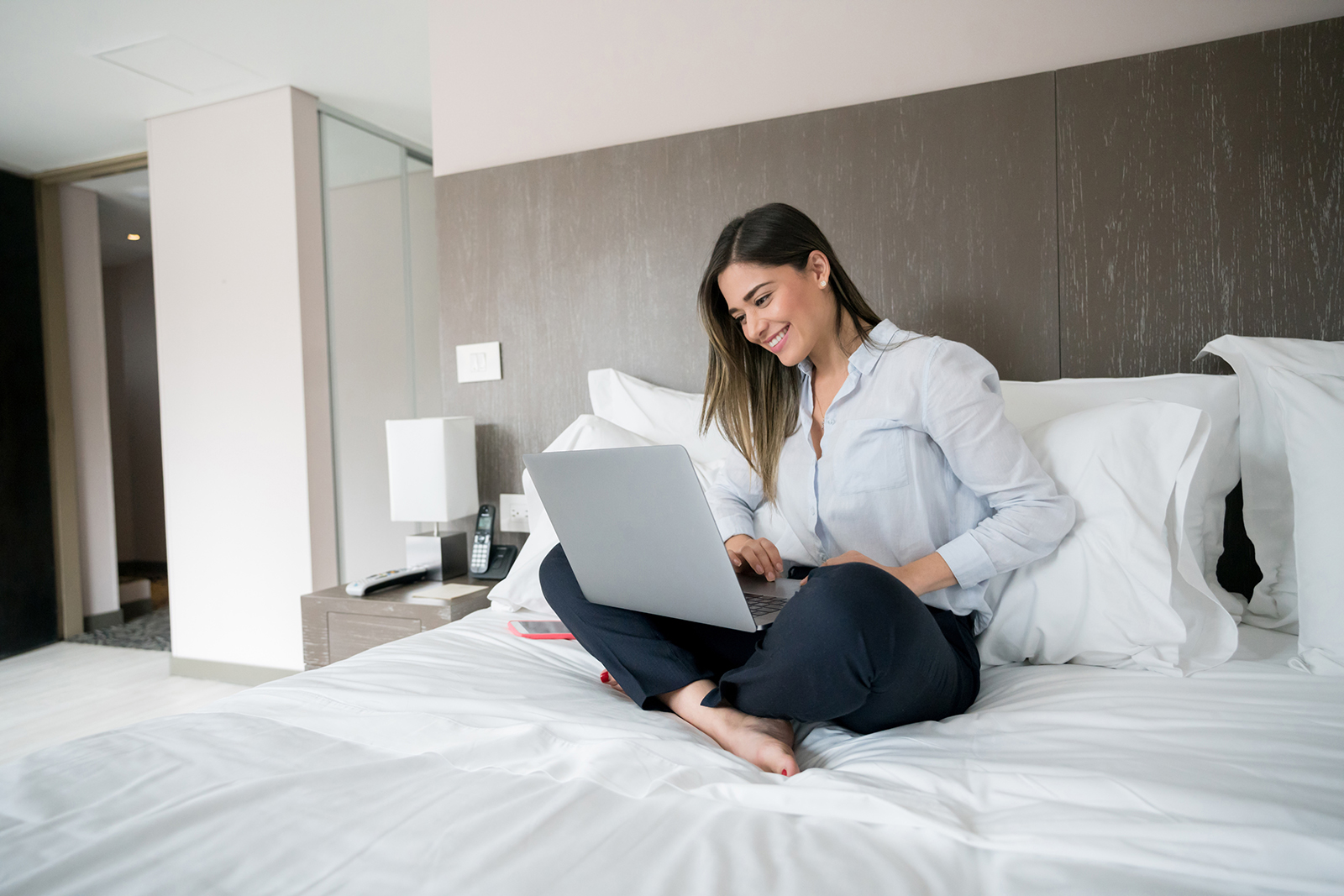 4. Humidity?
It is important not to draw humid air into the premises, and given that hotels give guests unlimited access to bathing and showering, you have to be alert to the need to extract the moisture-laden air that arises and replace it with fresh, heated and dried air so as to prevent moulds and harmful bacteria taking hold.
5. A good overview of your hotel's indoor climate
It may be difficult to interpret any complaints from guests, as they are often vaguely worded. Especially when it comes to behind-the-scenes factors such as the indoor climate system. With the aid of a connected indoor climate system, you will be able to remedy any customer complaints immediately - based on evidence. You can maintain an overview technical data in real time or historically by logging temperatures, CO2 /VOC, RH, etc. A connected system also makes it easy to detect any noise, etc. from the system, and to schedule your preventive maintenance. Your building systems managers will be able to optimise the premises' energy efficiency, while tailoring the climate to the guests. In the long run, this means a better bottom line for improving your business.
The ability to offer an indoor climate for guests that delivers in terms of both comfort and health is increasingly important. Want to learn more about our hotel know-how?
Contact Swegon or visit Swegon.com for more information about our solutions!
References:
.*(Gustafsson, Öström, Johansson & Mossberg, 2006).