In recent years there has been an increased demand for building certifications. In addition, research studies have found that building certifications can increase properties value substantially. In this article, you will learn more about building certifications and in particular about WELL Building Standard.
As most of us spend the majority of their time indoors, the quality of the indoor environment in buildings is extremely vital to support the occupant's health and wellness. There has been a growing importance of green building certifications systems as they help to design and operate a building by creating comfortable, healthy, and productive indoor environment.

LEED is focused on sustainability and efficiency

There are many building certifications programs currently available which are being adopted and used across the world. LEED is one widely used green building rating system, with over 80,000 projects currently participating in LEED program across 162 countries which includes more than 32,500 certified commercial projects. And WELL is another such rating system, which is relatively new when compared to the LEED standard.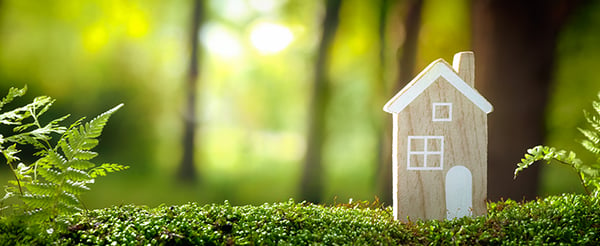 WELL put emphasize on the human health

While LEED is focus on various aspect of sustainability and efficiency of the building as such, WELL is now taking in account also the health and wellness of the occupants that are living in the building. Currently the WELL rating system has 335 certified projects and more than 4159 registered projects across the world. The "
World Green Building Trends 2018 SmartMarket Report
" shows a rise in the percentage of industry respondents who expect to do the majority (more than 60%) of their projects green – increasing from 27% in 2018 to almost half (47%) by 2021.
Building certifications can increase the property's value
Certainly, these building certification programs improve the value proposition of a property in the market. As reference according to a research study conducted by REbuild Italia (platform for the innovation of Italian construction) in collaboration with CBRE (leader in real estate consulting) and GBCI Europe (global certification body for the LEED green building program), on the properties in the Milan city center, says certification of a property increases its value by up to 11% when compared to a property without any environmental certification. This highlights the demand in preference for properties which are distinguished by superior environmental and health standards.
This is WELL
The WELL building standard is one such certification framework emerged in 2014 after six years of research and development to respond to the need for healthier buildings. It was launched by International Well Building Institute (IWBI™), and the certification is being administered through IWBI's collaboration with Green Business Certification Inc. (GBCI). The latest certification version (v2) comprised of 10 concepts, 24 preconditions and 95 optimizations where "preconditions" are the mandatory features for certification that are considered essential to human health in indoor environments, while "optimizations" are available optional features that exhibit additional achievements for the certification.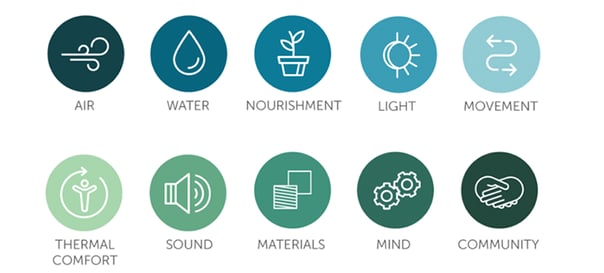 Air quality is monitored closely



For instance, the concept "Air" aims at achieving and maintaining high levels of indoor air quality. One of its precondition features: "Air Quality", requires projects to meet the limitations for pollutants such as Particulate Matter, Organic, Inorganic gases, Radon and have them regularly monitored. Since exposure to high levels of these pollutants increase the risk of cancer, respiratory and cardiovascular diseases. And in one of its optimization feature "Enhanced Ventilation Design" implementing advanced ventilation strategies, such as demand-controlled ventilation system (DCV) which reduces the CO2 levels below the specified thresholds by regulating the outdoor air supply rate and displacement ventilation system, which delivers fresh outdoor air at floor levels not only enhances the indoor air quality, but also saves energy.

Maximum thermal comfort for the occupants


Similarly, the concept Thermal Comfort emphasizes ensuring a maximum level of thermal comfort to the occupants throughout the building's lifetime. Its precondition Thermal Performance requires projects to support people's health, well-being, and productivity by creating indoor thermal environments that provide comfortable thermal conditions in the building and requires thermal parameters to be monitored.
Optimization strategies that saves energy

And one of its optimization strategies: Radiant Thermal Comfort feature, requires projects to use radiant systems with independent ventilation systems, such as coupling a radiant cooling and heating system with a dedicated outdoor air system.
Buildings installed with these types of systems operates quietly, consumes less energy, and improve the occupants thermal comfort conditions. As such, another optimization feature "Humidity Control" asks for maintaining thermal comfort by providing the appropriate levels of humidity indoors. One of the options in this feature is to install a mechanical system which can add or remove moisture from air to maintain relative humidity levels between 30% and 60% at all times.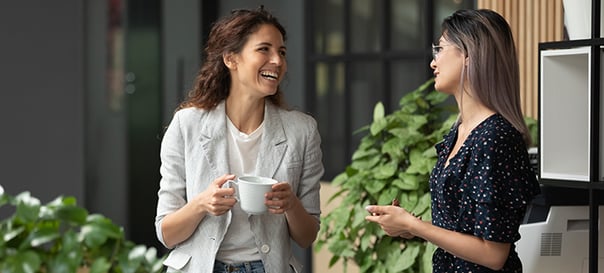 Collaboration between designers and manufacturers is key


To meet all these strategies, proper HVAC system design, control, filtration, and specific treatment methods to be implemented in the projects. Even though WELL standard does not specify any certified systems, it is important to use equipment with high quality and high efficiency standards to achieve these goals. A collaboration between the project designers and the manufacturers can help better integrate these products into the design, control, and operation to create healthy and energy efficient buildings. Manufacturers aware of WELL protocol and its features, are able to understand the technical requirements of the project designers, becoming privileged professionals to speak with. They can be an important support in the certification process and in the next phases of monitoring and re-certification.
A data-driven approach for healthy buildings

The WELL certified projects are verified through on-site testing of building performance as it is a performance-based system. It is a data-driven approach to ensure that the space is not only designed for health but also performing for health. Unlike other protocols that can obtain the certification once for all when the building is completed, the novelty of WELL is related to the continuous assessment of the building and periodic renewal of the certification.

Real-time monitoring of pollutants

In addition to field tests some of the features require continuous monitoring such as air quality monitoring and thermal comfort monitoring. The indoor air quality monitoring feature requires the continuous measurement of pollutants data to inform and educate occupants about their environmental quality in the buildings. Since the concentrations of pollutants fluctuates constantly in any indoor or outdoor environment throughout the day in a building, real-time monitoring of these pollutants using sensors helps fix these deviations and maintain the concentrations in healthy levels. Data from monitoring thermal comfort parameters using sensors can help building managers to take appropriate actions and resolve occupant discomfort issues. A proper design and operation of air conditioning and ventilation system with advanced optimization controls are essential in achieving high levels of indoor air quality and thermal comfort in conjunction with real-time monitoring.
To sum up, there has been an increased traction in recent years for the building certifications that help to design and operate buildings in a way to minimize negative impacts on the buildings users by creating a comfortable, healthy, and productive indoor environment. WELL Building Standard is one such popular certification program which helps in realizing this goal.