The PARASOL EX family's comfort modules belong to Swegon's range for suspended installation. The modules are designed to provide optimal room comfort.
PARASOL EX is now launched in an improved version with several simplifications and with shorter delivery times. All variants have the same design module. The height of the design cover is the same regardless of which PARASOL base module is chosen. The pipe kit is also the same in all variants, which makes dimensioning easier. The right and left variants are introduced as standard, which gives a variety of installation possibilities!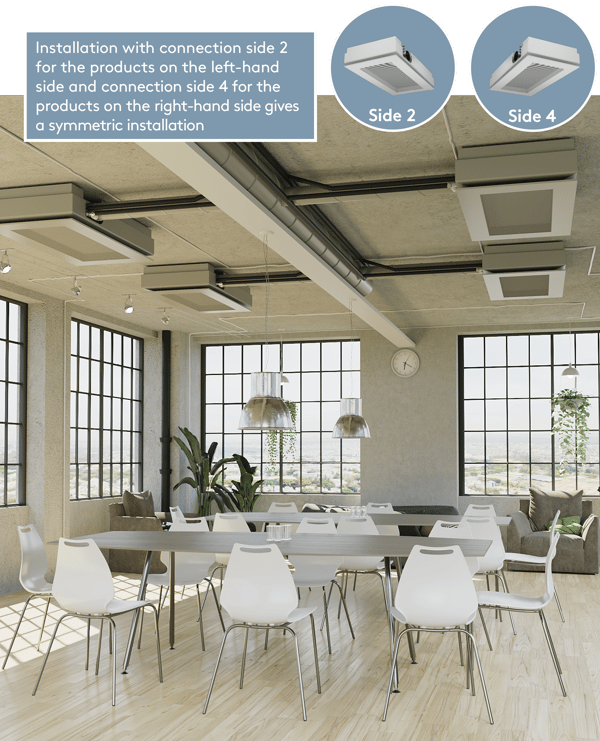 Design focus
Connection casing
There is a telescopic connection to conceal connecting ventilation and water pipes. An installation without a connection casing gives a more 'industrial feel' that fits well in modern new builds as well as in older premises.
Design cover
Smart design cover solutions provide effortless access for service, etc. and all control equipment is hidden inside the cover creating a calm and stylish appearance.
Uniform design
If there is a need of more air and at the same time, a desire to keep a uniform design in the room then PARASOL EX-air variant C (without heat exchanger) is the answer.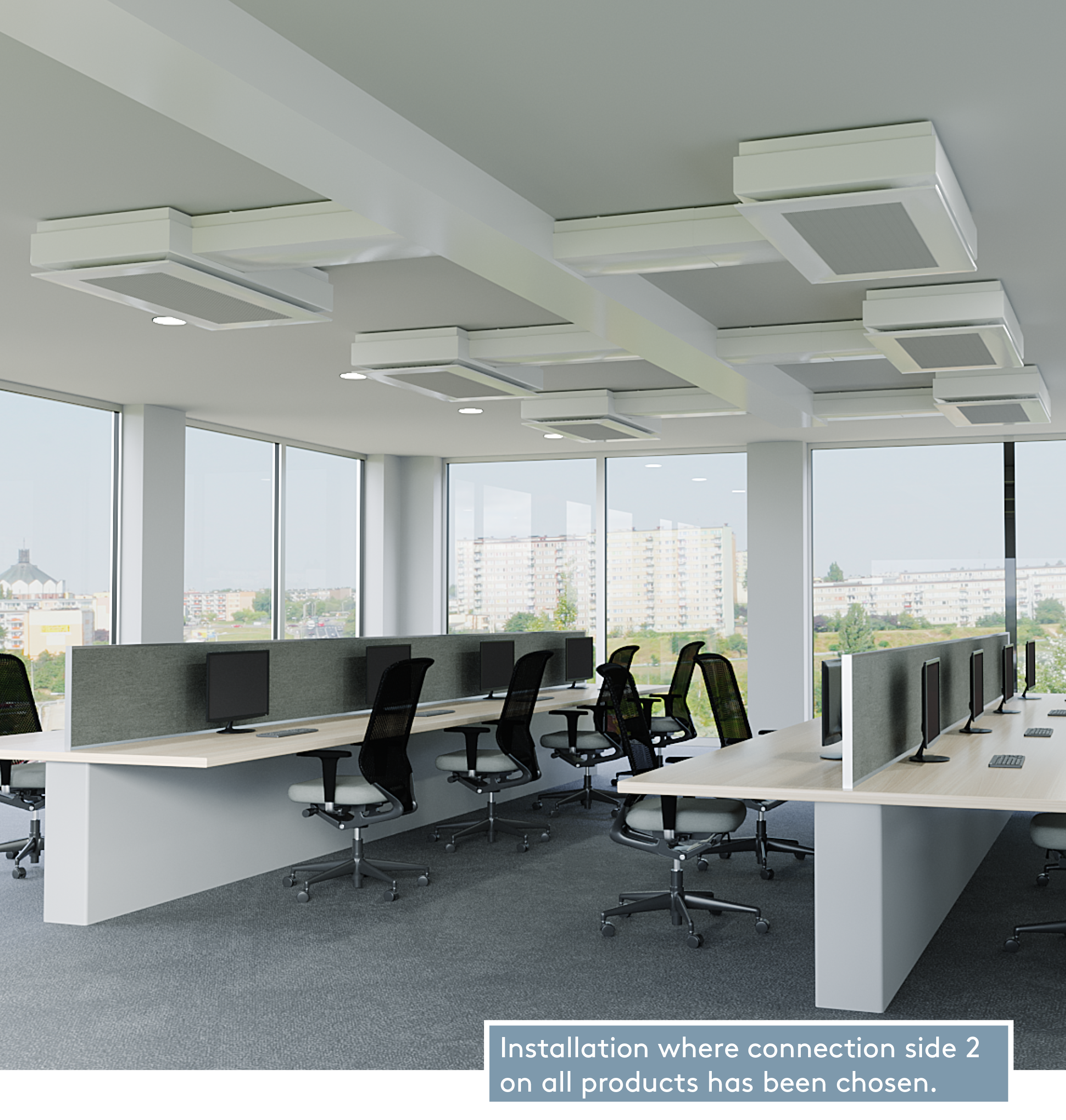 To read more download our PARASOL EX brochure or visit the product pages: