The L-concept allows the air handling unit to be connected vertically and horizontally. This means that larger units can be installed and maximum utilisation of space inside the plant room is ensured.
To meet today's demands for energy efficiency and to comply with the ErP Energy directive, a physically larger air handling unit is often required, but it is seldom possible to change the size of the plant room. The new L-concept is designed to meet energy efficiency requirements without the need to change the size of the plant room.
If space is limited, a top-connected unit may well be a handy solution, but because the unit air flow capacity was formerly not sufficient to cater for large interiors, the solution has tended to be to install an extra unit in order to meet demand. That is now a thing of the past.

The new GOLD Top range

With the new GOLD Top range, the air flow capacity has increased by more than 50% for our top-connected units with a rotary heat exchanger and our top-connected units with a counterflow heat exchanger have been boosted to provide more than double the air flow capacity of similar solutions in the market. Which means it is now possible to achieve space-saving installations while catering for bigger premises.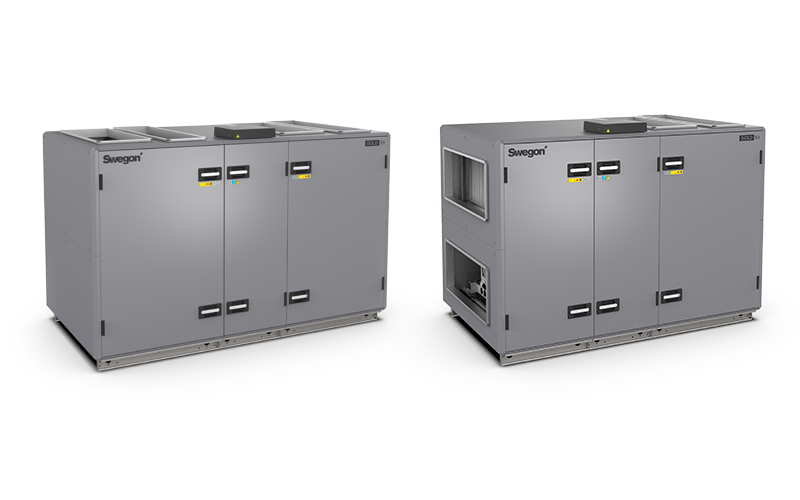 If want to test on your own, then why not give SWEGON 's new product selection program AHU Design a try.